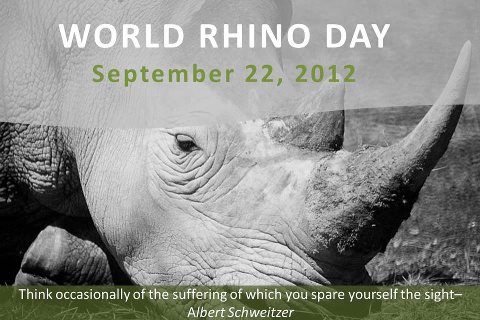 Saterdag is Wêreld Renosterdag.   
Gee die poachers 'n slag 'n bloedneus!
Wat kan jy doen?
• Moenie ophou praat nie! Vertel mense wat aan ons renosters gedoen word.
• Maak mense bewus van die feit dat daar Saterdag 'n jaarlikse internasionale Renosterdag gevier word.
• Doen asseblief net iets.  Koop 'n armbandjie, T-hemp of skenk geld aan 'n instansie wat probeer op die poachers 'n bloedneus te gee.
Moenie dat Ellie Wiesel (oorlewende van WO II se konsentrasiekampe) se woorde, indifference is always the friend of the enemy, van my en jou gesê kan word nie!
(Visited 114 times, 1 visits today)